I worked out about an hour on the wii fit again today and even the balance board is mocking me – saying I seem to weigh more! Argh!!!! On the bright side, I'm sore all over. These exercises are working muscles in my upper body I'd forgotten I had! Hopefully there will be a payoff in strength in my upper body and hopefully a loss of weight at the end of the road!
The kids and I spent the evening looking at old videos and pictures on my pc from when they were babies. It was a wonderful stroll down memory lane — and I have to say — I really was shocked to see myself in most of those pictures. I really do look different. I may be grumping about the extra pound or two I've got hanging around right now — but I'm healthy and at a "normal" weight right now. The old me hadn't been either one of those in many, long years. I'm so grateful to see how far I've come. 
I'll share a couple just to show you what I mean. I hope it inspires others too that it's never too late to start over and find a healthier you.

This picture was taken in 2000 about 6 months after I'd had Wayne Jr. Rebecca's the one in the swing. 

This was taken on Easter after Savannah was born, so less than a month post partum. I was about 170 in this photo, I think. I'm still wearing maternity clothes in this picture since that's all that would fit me.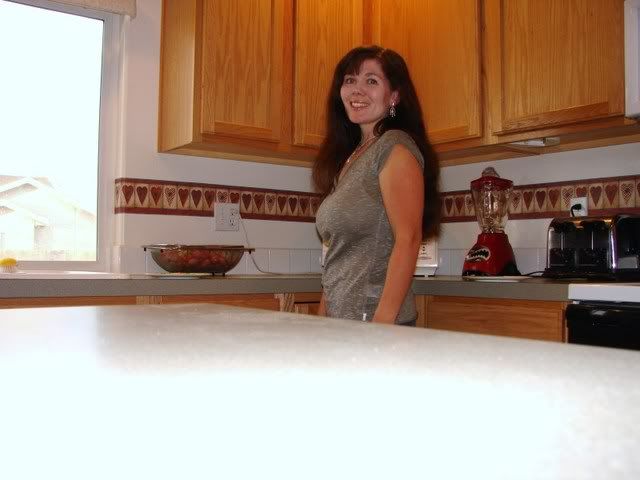 Finally, here's a picture from my birthday (Nov. 2nd) a couple of weeks ago. I still have a ways to go – but I'm so proud of how far I've come!