My parents took a few pictures at the race too. I have three I'd like to share with you gals. They made me smile!
My dad took this one around mile 17 I think. THIS was the pose I was supposed to do at the end instead of coming in like a wet dish rag. 
But, it cheered me up bunches when I saw it tonight. It reminded me of all the FUN I had running this race, too!
This is my Dad holding one of his home made signs up for me as he cheers me on. I think it said, "Christie, you are already a winner to us!" Isn't that sweet? This was mile 21. I had hit the wall and was walking before this shot. I was hurting bad!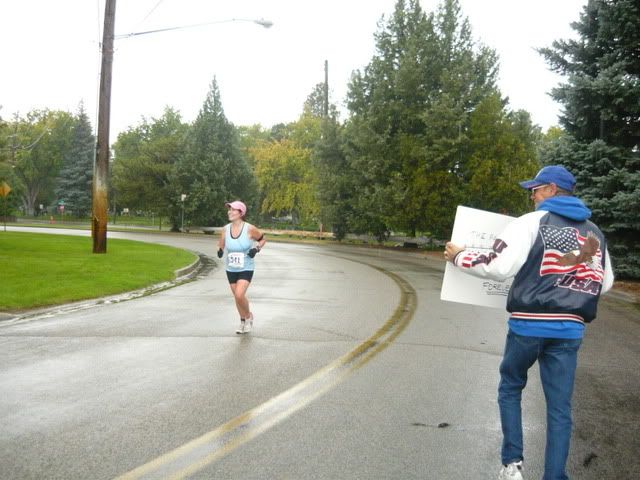 Look – my first trophy! My parents had this made. It's a runner girl and it had my marathon name and date on it and my name! I was so surprised! My dad gave a similar one to my Mom when she did her marathon 14 years ago! I love it!