My amazing kids who cheered for me even in the pouring rain and cold while I raced to the finish line!

I was so proud of my medal!

Ready to conquer a warm bath since I had a major case of the shivers. I looked like heck and felt like it too at this point! That warm water really stang on my many chaffed spots! OUCH!!!!!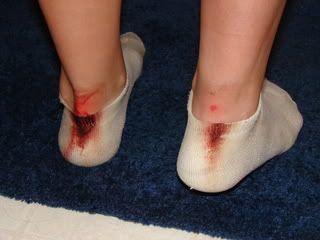 My bloody heels.